Posts tagged nervo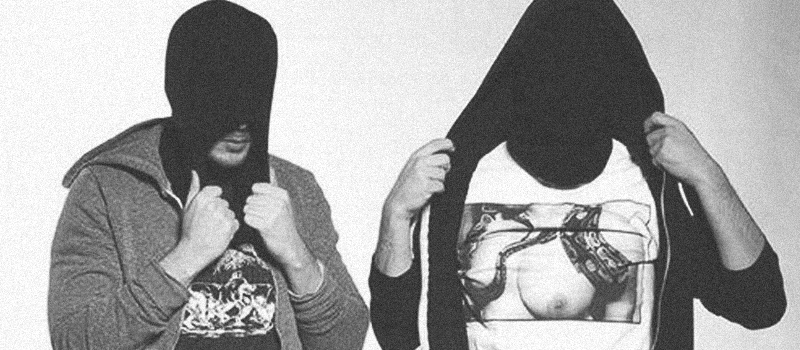 TONIGHT, The Evolve Group and Smile For Camera are teaming up to bring one of Dim Mak Records' newest and most promising heavy-hitters to Takeovr at Roxy (Orlando): AUTOEROTIQUE. You're probably familiar with the Canadian duo's explosive hit and corresponding video from this year, Turn Up The Volume. If not, you best educate yo'self below. Pretty much the most amazing instructional cake-baking video ever.
This video even landed the duo on a Much Music (Canada) TV interview.

Less familiar, though, might be their other work, done under both the Autoerotique moniker and their original name, VNDLSM (which was lost in '08 due to legal issues. "Everything's a legal issue. Pick your name wisely!" is their advice) . Three things you NEED to be aware of are: Bubonic, their remix of Tiesto's Work Hard, Play Hard (feat. Kay), and their forthcoming remix of Nervo's We're All No One feat. Afrojack and Steve Aoki. Bubonic is a track, that upon first listen, may seem less interesting than it is. Go back and listen again.
Autoerotique- Bubonic (Original Mix) by Autoerotique
Although an older track, the 'wholeness' of the production is what impresses me. It might not have the trendiest, newest production kitsch to it, but that's kinda my point. The form and execution are what sets this (and many of Autoerotique's songs) apart. It's a timeless track, one able to be played 5 years from now without a bat of an eye from the "more-current-than-thou" set. It was also a benchmark in the duo's amped-up quest for sonic perfection.
Tiesto's Work Hard, Play Hard track got a proper re-treat by the 'Rotique boys as well.

It's always funny to see a remix have more views on YouTube than the original, especially if the original is made by the world's biggest DJ. Thank goodness though, because that original is a snoooooooozer. I won't do the injustice of a side-by-side video comparison here, but if you're really feeling froggy, jump to the YouTube here and suffer the consequences.
Lastly, a taste of the future: Their remix of Nervo's We're All No One feat. Afrojack and Steve Aoki. This is the track that should pretty much propel them into the upper eschelons of the dance scene. Big vocals, big names, big label, and, biggest of all, sound. This beast will DEFINITELY be heard tonight! Unfortunately, the videos out right now are kinda wack, so the Soundcloud preview here will have to suffice.
We're All No One (Autoerotique Remix) by Autoerotique
So that's a little 'Rotique, in a nutshell. I've included links to their full Soundcloud so you can experience more of their signature sound prior to having your grey matter liquified by them in person tonight! See you on the dancefloor!
₩₩
Autoerotique Soundcloud
SFC + Evolve Group Present: TAKEOVR w/ Autoerotique @ Roxy 11.15.11
EXTRA SUPER FUN FACTS:
1.) The two have been friends and attended the same schools together since age 12.
2.) They are Pro Tools exclusive, in terms of production.
3.) They spend sometimes weeks working on a single synth texture.
4.) Some of their other favorite artists: Felix Cartal, Clockwork, NT89, ZZT, Modek, and TWR72.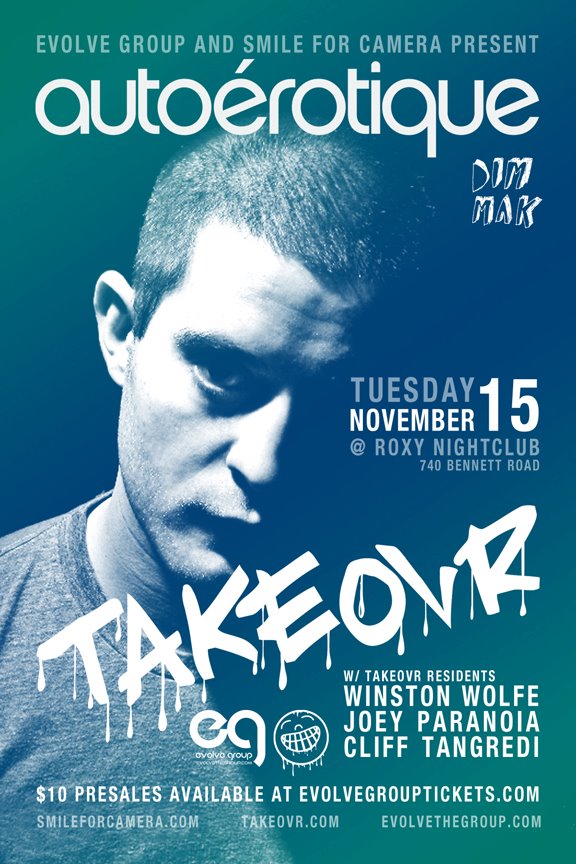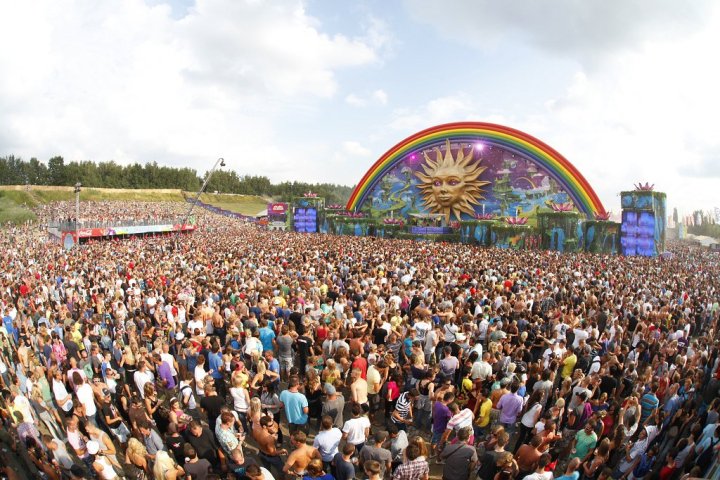 One of the biggest Electronic Dance Festival's is about to hit off pretty soon. Tomorrowland is a 2 days dance music festival in Belgium. This year they celebrate the 7th edition. With last years venue selling out to more than 90,000+ bringing nothing but the best of the best to one stage.
Just as every year, an Anthem is released. And this year it's in humble opinion that Dimitri Vegas & Like Mike are the champions every year when the world gets to hear what they put out. This time teaming up with Afrojack & NERVO you can tell there's the Dirty Dutch sound, then completely re-twisted with sick styled Electro. From drop to drop it fills your chest with more vibration each time! SO YOU JUST WANT MORE!!!
The newest being called 'The Way We See The World' comes with vocals & of course the bare Instrumental. This will definitely be filling the walls of clubs, so when you hear it live remember you read it about it right here!
SO, TURN YOUR SPEAKERS UP! GET LOST IN THE TRANCE! WAIT FOR THE DROP! FFFFFFFUUUUUUUUUUUUU!!!
AFROJACK, DIMITRI VEGAS, LIKE MIKE and NERVO-The Way We See The World (Tomorrowland Anthem VocalMix) by dimitrivegasandlikemike
Instrumental
AFROJACK, DIMITRI VEGAS, LIKE MIKE and NERVO-The Way We See The World (Tomorrowland Anthem Inst.Mix) by dimitrivegasandlikemike
LMFAO – Champagne Showers ( Dimitri Vegas & Like Mike Tomorrowland Mix ) by dimitrivegasandlikemike
It's out now!
Dont forget to follow:
http://www.facebook.com/dimitrivegasandlikemike?sk=wall
http://www.facebook.com/djafrojack
http://www.facebook.com/NERVOmusic
http://www.tomorrowland.be/