Posts tagged loadstar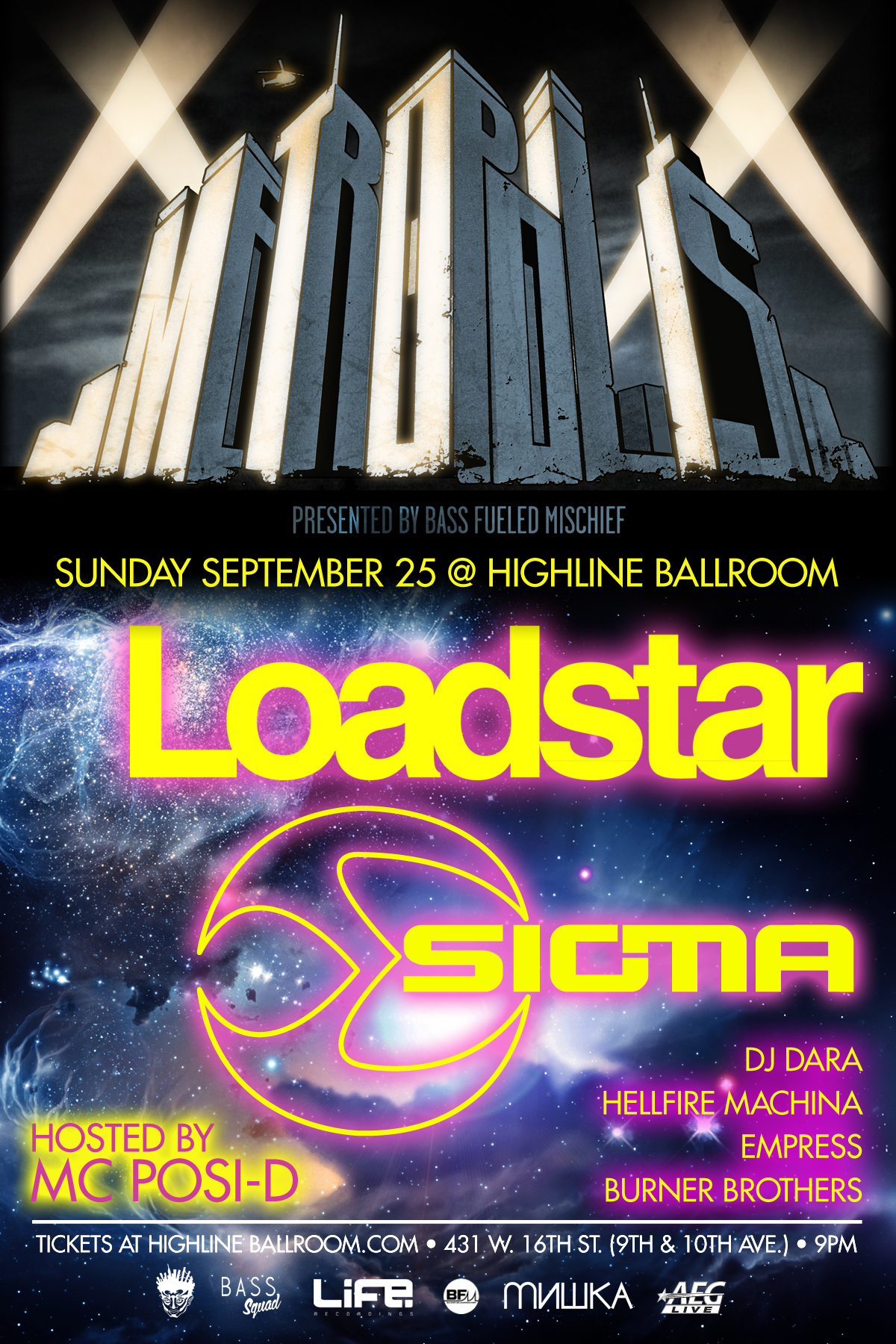 With only two US dates on the stateside leg of their current tour, if you're in NYC this weekend and don't go out for the the return of METROPOLIS 'Sunday Sessions' at the Highline Ballroom to catch UK's drum and bass duo Loadstar, something is just wrong with you. The music production duo formally known as Xample & Lomax signed to Ram records, and together have been putting out some of the hardest hitting dnb that I have heard lately. no joke.
Wolfgang Gartner – Illmerica – Loadstar Remix by Loadstar
Loadstar – Berlin by Loadstar
Check out their soundcloud for more tunes
Sigma did a drum and bass remix of Duck Sauce's Barbara Streisand. In my opinion, thats all I should have to say to convince that they are more than worth your time. Well versed and skilled at their craft, Cameron Edwards and Joe Lenzie aka Sigma, have been making their presence felt on the drum and bass scene since 2007. They've released numerous tracks on several labels before starting their own, Life Recordings.
Duck Sauce – Barbara Streisand (Sigma Remix) by sigmahq
Baltimore by sigmahq
Check out their Soundcloud for more music
Presented by Bass Fueled Mischief the event will also feature performances by drum and bass greats Dj Dara and Empress as well as The Burner Brothers and some very special guests. Hosted by MC Posi-D
Presale tickets are on sale now at $15 and will be $20 at the door.
Facebook event page