Archive for the Special Guest DJ Category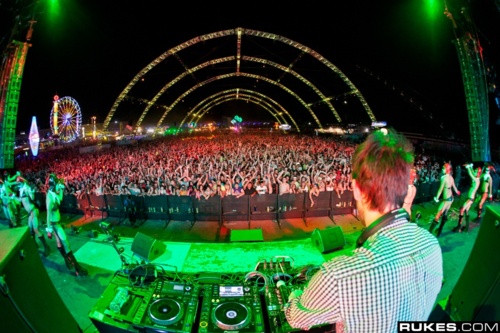 I was discussing the topic of "famous Calvins" with a friend. We came up with 4:
Calvin Coolige
Calvin from "Calvin and Hobbs"
Calvin Klein
Calvin Harris
This would be a completely arbitrary and irrelevant list, if not for the fact that the last gentlemen is DJing at Vain nightclub in Orlando this Labor Day, and is a f**king boss.
Committee Entertainment is bringing Calvin Harris, the Scottish electropop wonder who went from Myspace DJ to headlining mainstager in a shorter period of time than most trance songs, to throw down 09.05.11 at Vain 3D nightclub, along with Dayglow DJ David Solano. Hometown party rockers and Riot! legends DEFEP will be churning out their signature big-room sound as well. What better way to end to the holiday weekend in Orlando than watching some of the best DJs from Electric Daisy Carnival, both homegrown and international, kill it under one roof?!
About Mr. Harris: if you've been to a club or EDM show since 2007, you've heard him in some form or another. Well known on the electro-dance circuit for his Myspace-to-outer-space career path, and with a slew of albums, remixes, and big singles like You Used to Hold Me, Awooga, and Feel So Close, Mr. Harris also generates less obvious music, like his collab with British rapper Dizzee Rascal, Dance wiv Me feat. Chrome, and a bunch of Kylie Minogue's, er, stuff. Much of his notoriety comes not only from his backstory, impeccable production, and intelligent associations, but from the prevalence of his own vocals in his tracks, a rarity in the EDM world and signature of the artist producer elite.
Tickets for the event are available at Ticketfly, and be sure to click 'attending' on the Facebook event page. See you all there! I'll be the drunk one that likes the "pew-pew-pew pewpew pew-pew-pew" track.
And if you can think of any more famous Calvins, please comment. We didn't get much past four.
Some tracks and a video by Mr. Harris to whet your appetite. Yes, I know one of them is a Nero remix, but it's damn good and you need it in your life:
Calvin Harris – Feel So Close (Nero Dub)