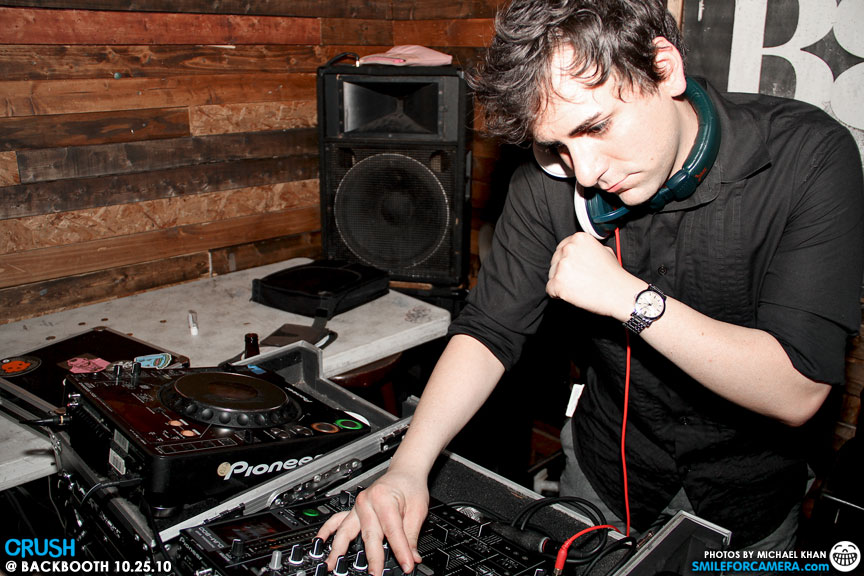 The 7- year Anniversary of Crush is THIS Monday and I want everyone to think about what has happened in the past 7 years. Really, think back. Arnold was elected Governor of Califonia, we have our first black president, 'Lost' both started and ended, and we watched multiple dance parties be born and fizzle away… Sad right? I mean right now we're on the 5th Final Destination movie AND the 5th Fast and Furious. Throughout all of this, no matter what, every single Monday, rain or shine, Crush Orlando at Backbooth in has opened it's doors to the thirsty crowd ready for that free keg at 10pm. I think DJ Pauly Crush said it best, "Let's rewind to the Friday afternoon before. I walked into Backbooth. Aaron's band was practicing. Yeah, he was in a band. I was like, "you guys want to party on Monday?" and he was like "what's it gonna cost me?" and I was like "every last shred of your dignity for the next decade" and he was like "okay." Crush was born."
In honor of the special day on Monday, Pauly Crush has lifted the normal $5 cover charge and is letting everyone in for free before midnight. There will still be the keg of PBR that is free until its gone — and it goes fast. There will also be $3 select shots and two-for-$5 PBR Tall Boys which obviously means we at Smileforcamera will be there… so you should too. See you Monday.
For pictures check out our recent galleries or Partyfoulz.com. and here is a free download for you guys… remember this one?
Sugarbabes – About You Now (About The Videoband Remix)