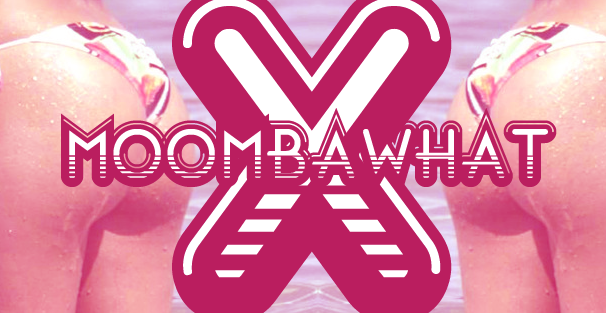 What's up party people. I don't know about you but I've been busy as shit since the last post. I've been preparing to launch my new label, finishing music and getting all of the not so fun stuff out of the way. I don't want to talk about it until it's 100% ready for launch but you should expect to be able to purchase music from me staring early March from all of the major outlets. Forget about the future for now – let's focus on what I have in store for you within this 10th edition of Moombahwhat?!.
This Thursday at the Vagabond we're going in on another edition of Moombahton Over Miami! I'll be rocking the back of the patio of the Vagabond alongside Ashworth, Jungillshadow as well as Bric & Reemz.
Below I've posted mixes from all of us. Moombahton has been on a steady incline in Miami, more people are getting into it daily and you can really tell by people's reactions on the dancefloor, or in this case, the dance patio, it's going to pop off super hard this year at WMC!
Local media outlet Miami New Times called Moombahton Over Miami one of "Miami's 12 Bands, Producers, and Promoters Set to Take Over the Scene in 2012″.
somejerk's minimix for Tropicult by somejerk
Moombah Mondays – Vol 2 – Baja Panties Edition by Bric & Reemz
Ashworth's Moombahsoul Mix by ashworth
Live from ((SHAKE)) at The Vagabond 11-3-11 by Jungillshadow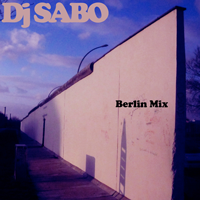 Right now I'm vibing the fuck out to this new Sabo mix. I guess most people will label this sort of stuff as moombahsoul or chill, but to me it really reflects what I listen for in this music. It's deep, it's got a couple rhythms working together and will undoubtedly fill a dance floor.
Here's a Deep Moombahton Mix i made for Shir Khan's Berlin radio show. It aired on Tuesday Jan 17th and then streamed for a week. This is the original recording without the commercials and German overdubs. Tracklist is below. Enjoy mi gente!!
1. Far Nearer (Nadastrom & Sabo Moombahton remix) – Jamie XX
2. Burnt Sunflower – Deco
3. Crystalline – (Boddhi Satva Ancestral Soul Remix) – Bjork
4. I Get Lifted – (Special ReKwest Sabo Dub) – MAW feat. Barbara Tucker
5. Rehab It – Wool
7. Siempre (Sabo Deep Moombah mix) – Tal M. Klein
8. All My Zeroes Are Greater Than Your One – Disgraceland
9. Next Level (Sabo's Moombahdeep Edit) – Layo & Bushwacka
10. No Turning Back (Jonny Chino Moombahton Edit) – Gui Boratto
11. Stuxnet – SaBBo
12. Steal Drums (Lazaro Casanva Moombahton Edit) – The Martin Brothers
13. Rej (Sabo Moombahton Edit) – Ame
14. Dubabluma – Nadastrom
15. Soy Como Soy (Sabo Moombahton Edit) – Makossa & Megablast
16. Hey Hey (Sabo Moombahton Dub) – Dennis Ferrer
17. Dub Child – Maya Jane Coles
18. Dusted – Nadastrom feat. Sabo
19. The Wilhelm Scream (Cousin Culo Remix) – James Blake
Bonus – free tune from Sabo.
Planet Rock (Sabo Elektric Remix) by SolSelectas
Now here's the goods!
Jamsha (Tan Lindo y Tan Pato) prod by Jamsha y Eggi Ruz by jamsha
Showtek – Fuck The System (Noizekid Moombahton Bootleg) www38.zippyshare.com/v/93395553/file.html by Noizekid
Vato Gonzalez – The Moombahstard by Mixmag
Sluggo+Nerd Rage+Terrabad – I am Captain – Mendez Moombahcore Remix[FREE DL] by Mendez (ElCucoRecordings)
Drake ft Lil Wayne+Tyga – The Motto(Mendez Rework) by Mendez (ElCucoRecordings)
Count and Sinden – After Dark feat. Mystery Jets (Zifra vs. Chazzymax Moombahton Refix) FREE320FULL by Zifra aka Electrobank
Aquasky & Meat Katie – Overneath (Zifra Aeskapading Moombahton Edit) FREE320FULL by Zifra aka Electrobank
Stinky Soul – Wicked World (Zifra vs Moombahton Monster Reloop) FREE320FULL by Zifra aka Electrobank
Oliver Twizt – Love Trip (Aniki Bootleg) by aniki
BabySTEPS – Adversity (Original Mix) by babySTEPS
The Squatters – Monster (The Squatters Moombahton Mix) by The Squatters
Miles Dyson – I-tune [F3RAL Remix] by F3RAL
Blans – Tell You Why (Preview) by djblans
Teen Wolf & Shelco Garcia-Chavo (Original mix) by TeenWolf
Cumbiaton Grafitero-(Original Mix) Dj Dice Beats by DJ DICE (CHICAGO)