[permalink]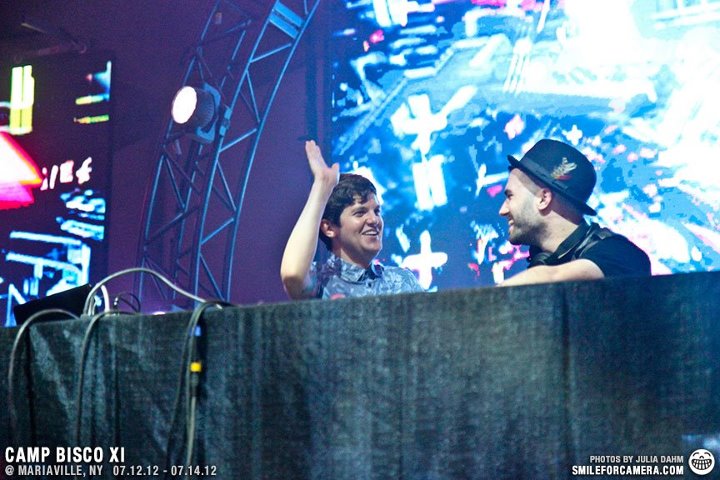 [/permalink]
In its eleventh year, Camp Bisco sustained and arguably exceeded its reputation for highly orchestrated lights, music, and art installations. Walking the grounds was an experience in itself. Fortunately, your travels within the premises of the festival were never without a soundtrack, for the volume at max was your symphonic shadow.
In the event you were to find car camping with natural shade, you were blessed. Across the grassy knolls of the Indian Lookout Country Club was a treeless lot for festival goers to build their makeshift forts. The treading of mud and dances in the breeze I had pictured did not align with that of the reality summer in New York held. Nylon chambers gave way to sunlight no later than seven each morning, bringing a halt to much needed sleep . The merciless sun made the days seemingly infinite. These times were rough without proper upkeep, but the energy of the masses replenished positivity. If you made your way to the stages eventually (and here's hoping that you did) you were in good company. Surrounding you were interesting people premiering their festival costumes, unique vendors, and tasteful tunes.
Some highlights: seeing Zoogma for the first time. When the excitement factor of a live band meets the dance factor of a DJ, you get Zoogma. Their range of jazz to hip hop ensues a crowd of equal diversity. They tear up a buffet of genres and leave you bustin' moves in silence after the set. Amon Tobin shook the whole field with his live "ISAM" show accompanied by heavy artillery bass droppage. I passed by someone standing, watching the show in the middle of a busy walk way. His eyes were wide and his jaw hitting the floor, completely enchanted by Tobin's 3D Projections. Emancipator graced our presence with special guest Bonobo to make up for Shpongle's cancelation, and what a show! Mord Fustang also canceled and was replaced by UK native Dubstep DJ, "Redneck." I was highly impressed by Mimosa's ability to keep a crowd of so many not on their feet, but in the air for his entire set.
It must have been something in the air this summer because Camp Bisco eleven hosted some of the best shows I had ever seen. The artists really pulled out all the tricks this year. Will I be journeying back to that side of the coast? I wish I had never left.