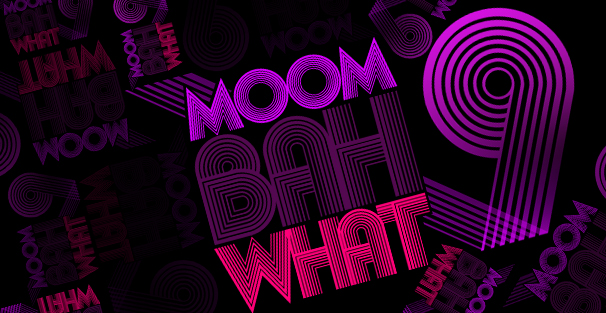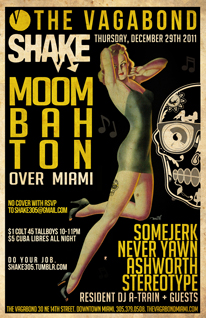 It's been a month since I've last written this Moombahwhat column and it's safe to say a lot has gone down in the Moombahverse. As the sound has become a global phenomenon, making it's way from small clubs in Washington, DC to the main stages at music festivals outside of the United States, it's evolved into something that people to either love or hate – seemingly without much middle ground.
Locally, here in Miami, we've certainly seen a rise in interest in our beloved genre. On Thursday, July 29th at the Vagabond, your friends at (((SHAKE))) will be doing another Moombahton Over Miami event. I'm honored to play yet again, along with my Miami Moombahtonists Never Yawn, Ashworth and Stereotype. You can download my set from the previous Moombahton Over Miami here.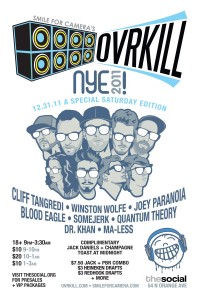 Orlando is popping off as well – I know that I will be playing a bit of moombahton at Ovrkill, the New Years Eve party going down at the Social. Featuring your favorite Orlando DJ's, the Smile For Camera family (Cliff Tangredi, Winston Wolfe, Joey Paranoia, Blood Eagle, Quantum Thoery, Dr. Khan, Ma-LESS and myself somejerk) will be rocking until 3:30am!
Slow Roast boss and turntablist extraordinaire Craze celebrated his birthday at Grand Central with his friends, who happen to be the biggest names in the moombah-game right now. Nadastrom (Dave Nada and Matt Nordstrom, duh), Heartbreak, JWLS and my favorite of the night, Bro Safari, rocked the crowded downtown Miami venue like people had been into this music their whole lives, or perhaps had been waiting for it, with hips gyrating, (some people's) jaws grinding and not a single person standing still while the sounds (and smells) of tropical bass permeated the air. It is unfortunate to mention that right before Craze was about to do his thing a beer spilled on his laptop, pretty much destroying it, from what we could observe from the crowd.

Yesterday MixMag released Generation Bass' "New Wave of Moombahton" compilation, which features music by myself (somejerk), Carrier & J-Trick, gLAdiator, Cabo Blanco and many more over the span of 35 tracks! It's 100% free and represents the spectrum of sounds that have become moombahton music.
Generation Bass has been a leading factor in the rise of moombahton globally, releasing compilation after compilation of tunes from new producers from around the world, exposing new sounds, usually without the need for purchase. It should be noted that the website/blog is also a legit label, releasing groundbreaking, genre defying music from artists like Mossilator and Lord Cry Cry.
somejerk – Busy Riddim (Generation Bass) by somejerk
Cabo Blanco – La Fiesta by Cabo Blanco
2Deep – Carnaval (MOOMBAHTON) OUT SOON!! *Generation Bass:New Wave Comp* by 2 DEEP
To promote the mix, San Antonio, Texas' Vicious Viv has compiled a mix of all of the songs!
Generation Bass Presents:: New Wave of Moombahton Vol. 1 by ViciouzViv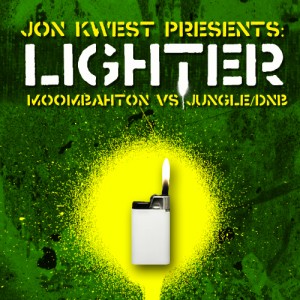 It seems that the biggest trend in moombahton, other than over-using dutch house synths, squeeks and vocal pitch bending, is releasing free compilations of music, usually with some sort of a theme. Dave Nada, the apparent inventor of this genre, gave away his first moombahton productions and thanks to him, many others have followed suit. These sample rich compilations haven't all been that well received, though. Recently Jon Kwest curated "Jon Kwest Presents: LIGHTER! Moombahton Vs. Jungle/DnB" which is essentially a bunch of classic jungle and drumnbass tunes chopped up and retooled with a tropical 2012 update. As someone that has been listening to drum and bass for 14 years, I was skeptical about what I was going to hear, despite knowing the high level of quality that Jon Kwest represents amidst a sea of lazy, half-assed creators of "edits", but was very happy to hear that the tunes were respectfully reworked into something new while recalling the early to mid nineties vibage.
For me, as a DJ that is constantly combining one sub-genre of bass music with another via my DJ sets and mixes, these songs are great tools for moving an existing scene of people in a new way, and exposing the newly forming moombahton scene to my beloved jungle music. Unfortunately some of the producers of the "original" tunes were not so pleased about this and threw a bit of a fit. I won't get into details of who said what but I will say that I find it disappointing to see some of my favorite producers, whose music is largely sample based, often utilizing entire phrases of music or melodies from existing popular artists, would attack a new generation of producers because they felt that they were impeding on copyright (and ego, more so in my opinion). I mean, I get it. You help to create the biggest form of electronic music in the 1990′s, you were seen as innovators in your time and you want to be recognized for this and not have your legacy tarnished by some new jack producer that's pushing a style of music that you possibly find to be disposable. But how would you have felt if the Winstons wrote you a letter telling you to stop sampling their music? Or if Ghostface Killah showed up at your door and told you that he didn't like you using his voice in your track?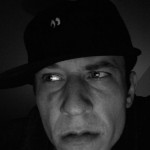 I should note that the release was free – Jon Kwest is not charging anyone to download these remixes and I seriously doubt that someone is now going to reconsider purchasing a classic drumnbass tune from Beatport for $1.49 because there's now a free moombahton remix of it. But whatever, perhaps I can't relate. I didn't produce the tunes, press them to vinyl and distribute without permission from the original creator of the music that was sampled while charging for purchase. Regardless, I find it disappointing that representatives from a genre that is completely based on sampling existing genres would fail to recognize the continuing cycle of evolution of electronic dance music and marketing of this music and culture, and would fail to take advantage of the opportunities of this burgeoning scene.
Jon Kwest is from Washington, DC and is quickly rising as a leading name in moombahton, due specifically due to his remixing and edits of classic tunes, most of which are given away. Here's a couple more of his compilations as well as some new singles he's recently given away on his Soundcloud.
Jon Kwest – Weekday Warrior by Jon Kwest
Jon Kwest – Like Taking Candy From A Stranger by Jon Kwest
Drunken Monk (Get The Fuck Out) by Jon Kwest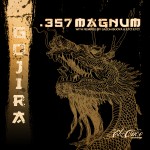 Moving along on my quest to bring you the freshest and best I present El Cuco Recordings latest offering, which became available for purchase yesterday: "Gojira" from .357 Magnum which features remixes by Sazon Booya and ETC! ETC!. "Gojira" is a moombahcore slammer, definitely leaning to the edgier, harder sound that El Cuco Recordings has become synonymous with. The Sazon Booya remix flips the tune a bit, adding some bit crunched talk box style wobbles. The ETC! ETC! remix is my pick of the bunch – the hardness of the original is kept but the rhythm is more of a steppy, tropical march that I personally prefer in my moombahton.
.357 Magnum – GOJIRA – ECR005 – Teaser Mix [OUT 12-23-11] by El Cuco Recordings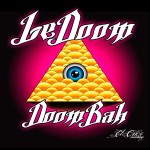 Also from El Cuco Recordings is LeDoom's 3 track EP "Doombah". "Cumbiatron", which was co-produced with Tony Mundaca, is a squelchy carnival rhythm while "Wangas" aims straight for the bro's with it's talk box lead wobble. The title track reminds me of a rave inside of a video game that's about a haunted house with lots of lazers and 8bit ghosts calling out.
LeDoom – DOOMBAH – ECR004 – OUT NOW by El Cuco Recordings
And now….a bunch of dope, free tunes. Which is what I know you're here for, but I've gotta at least try to kick some knowledge 'pon de massive, while exposing you to the freshest sound around.
Bro Safari- Da Worm (JEFF002) by Mad Decent
Hxly – Four Point Oh (Arehouse 'Unofficial' Moombahcore Remix) by AreHouse
Panda Da Panda – Vem E Du (Boyfriend & Ophex remix) by BOYFRIEND
Wale ft Big Sean x Wes de Graaf – (S)light Work by Wes de Graaf
Dillon Francis & Diplo – Que Que (Corrupted Data Remix) by CORRUPTED DatA
Chong X, Babylon Rocker & Sister Nancy – Bam Bam Stalagton by Praggatronik Army
Horsey (The Hi-Yahs Remix) by The Hi-Yahs
My Goodies (Anxious Moombah) by ANXIOUS_G
Still Hustlin (RS & AV Moombahton Bootleg) [Funny Project FREE DOWNLOAD] by Robin Sebastian&Allegro V