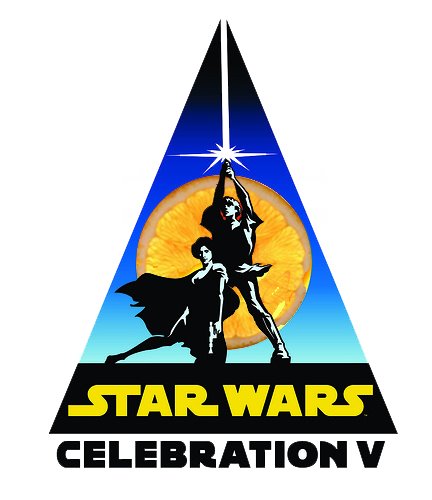 The improbable occurred the other day while I was driving down Colonial. I saw a giant billboard baring the image Billy Dee Williams advertising something other than Colt 45. This could only mean one thing. Star Wars Celebration V was mere days away.
Celebration emerged as a Star Wars convention in 1999 as a marketing ploy to promote The Phantom Menace. The convention has taken place in a US city every two to three years since then. There were also two overseas conventions, which took place in London and Tokyo. Approximately 35,000 people attended Celebration IV, which was held in Los Angeles in 2008.
As the attendee numbers may suggest, this isn't your average convention where the biggest guest from a Star Wars film is the guy who played Chewbacca. The main event for Celebration V is a live one-on-one interview with the man who both created and destroyed Star Wars; George Lucas conducted by Jon Stewart of The Daily Show.
Additional big name guests include Robot Chicken creators Seth Green and Matt Senreich, supervising director of Star Wars: The Clone Wars Dave Filoni as well as a rare meet and great appearance by Princess Leia herself Carrie Fisher. Ralph McQuarrie will also be there in person along with over 100 of his original concept designs for the original Star Wars Trilogy. Many of which have never been seen before.
The convention will also feature Star Wars Speed Dating, which will surely prove to be equal parts hilarious and horrifying. If a couple feels they have truly made a connection during their speed date they can head over to the Celebration V Commitment Chapel where they can exchange vows in a non-legally binding marriage.
Star Wars Celebration V
When: August 12 – 15
Where: The Orange County Convention Center
9899 International Dr.
Admission:
Adult Four-Day Passes – $128
Thursday Pass – $48
Friday Pass – $48
Saturday Pass – $54
Sunday Pass – $48
Kids Four-Day Passes – $54
Kids One-Day Pass – $27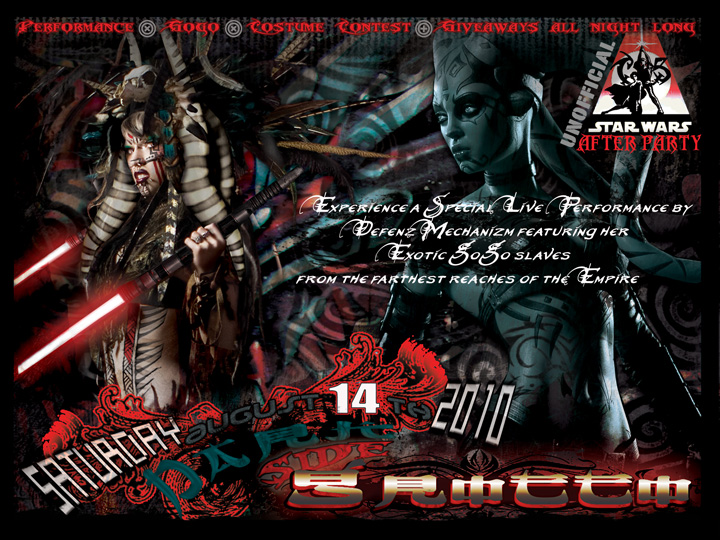 For those more in tune with the dark side of the force there is an unofficial after party called Dark Side Grotto at the Rosen Plaza Hotel. Perhaps attendees will get the opportunity to dagger some Twi'leks. DJ Nelson Flux will be providing music for the evening, as The Max Rebo Band was unavailable.
Dark Side Grotto: The Unofficial Celebration V After Party
When: Saturday, August 14, 10pm – 2am
Where: Backstage @ The Rosen Plaza
9700 International Dr.
Admission: 21+ Only
$10 with costume
$12 without costume
- Jon Bergquist