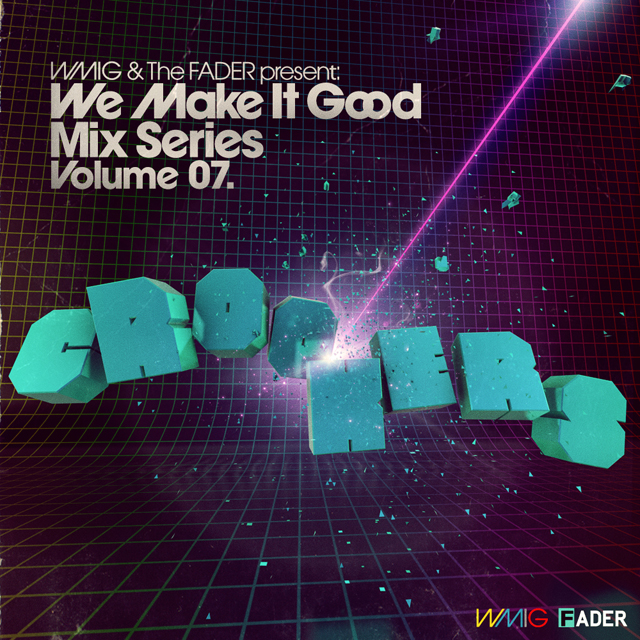 This mix is so sick. It's full of surprises, the kind you'd find in your grandmothers homemade spaghetti with meteorites instead of meatballs, like traveling hyper-speed in your Lamborghini spacecraft, like if C-3PO and Frank Sinatra had a baby, I think you get the point. It's an Italian spacey odyssey and 40 minutes of full-on gnarlesberger dubstep, italo pop and the best of deee best in dancey dance. For more music and info, check out Fader and WeMakeItGood.
Here is a little intro from the Italian duo, Crookers, and why they chose each song in this mix.
INTRO IN ITALIAN:ENGLISH
"We made this mix in the only 2 days off in the last 2 months of crazy world touring…mixin in Old Italian stuff with Rusko Dubstep and some fresh beats from our inbox…it seems like we have pizza with spaghetti with chocolate and caramel inside..strange…but sounds good!
Important : there's just one song of us!!!!! It's a MIRACLE.
ciao a tutti, baci in bocca, salutateci la famiglia e stateci bene!"
pace
C's
TRKLST :
1. Marino Marini "Era scritto nel cielo"
An old 45″ from my mother collection…
2. DATA "Rapture part2″
Bot gave me this in Amsterdam airport…love the beat!
3. Rusko "Boo Woost" / TC – Wheres My Money (Caspa Remix) (direct download) BEST SH*T RIGHT NOW!
4. Equipe84 "Io ho in mente te"
I saw them LIVE in Omegna with my papà when i was 5…this song is a strange "fullytambourine" version.
5. Bombaman "Exia" (Setsuna mix)
Next NicSarno's ESP RECORD release…MEEEEEEERDA…
6. Isa GT Feat. Crookers "Pelao"
This is our new mix of Isa GT "Pelao" out soon on Man Rec (BIG UP DANIEL!)
7. DropTheLime "Hear me" (BSS Mix)
We want Luca do some vocal for us!…and Buraka Co-Produce a song with us…respect!
8. Hugo Moya "Move"
Great beat!
9. Dj Mujava "Township Funk" (Radioclit mix)
One of the best song this year.
10. Sound of Stereo (Nic Sarno re-trix)
Nic is THE REAL freakyaudioeditor…this tune sick !
11. Dj Cleo "Rutheless"
I had this in our inbox…don't know nothin about it but it's good.
12. Mr.Oizo "Cut20DIck"
RealGENIO.
13. Lucio Battisti "Il Veliero"
Incredible mood…and perfect words.
[audio:http://www.myndal.com/smileforcamera/audio/c/Crookers%20-%20We%20Make%20It%20Good%20Mix%20Series%20Vol.%2007.mp3 |titles=We Make It Good Mix Series Vol. 07 |artists=Crookers ]
Crookers – We Make It Good Mix Series Vol. 07 (direct download)