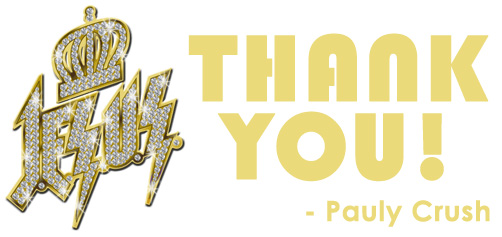 A lot of people came up to Mike and I last night to pat us on the back. But I think everyone knows where the real congratulations is deserved. The loss of S/T was a personal loss to us both, yes but I really believe our whole community took the greater loss. It was a loss for Orlando. So, we know that the people came out last night, yes for Kid Sister and Flossy, but there was an air of excitement… A real "we're back" feeling in the room and it was not a "we're back" for us… It was a "we're back" for all of you.
Icon is not the prettiest girl on the block, but after a quick open bar she'll do. The owners and staff are great and they are learning quick (after last night) what we like and what we don't like. For instance, there will be no shortage of Whiskey and Yuengling next week. I think Icon really did not have any idea how big the party was going to be. They will be better prepared next week with staff and drinnnnnxxxx. We are also filling in the gaps in the beer menu with hopefully some stella, miller light and PBR. I've personally requested Jamison be carried along with a slew of flavored vodkas. Every opening night has its kinks and believe me I've seen some bad ones but I think overall people were just excited to feel like Orlando was moving forward again. One thing on the positive side is that the bartenders know how to pour. Man it is so nice to see them actually giving a sh*t about how drinks taste.
I know there will be complaints about the lines and the door and that's to be expected. This night is about Orlando having something to be proud of. It's not about the venue getting rich for once and it certainly is not about that for Mike or myself or any of the other severely underpaid DJs. So we are going out of our way to make great shows cheap. A lot of people complained that they were on the guest list but did not get in the door in time to be included. With 700 people on a list there is simply no way to process the line quick enough. In a perfect world everyone would be excited that there is a community building again in Orlando and realize that to see Kid Sister with Flossy it would cost about $20 for a ticket. The last time we put that show on it was $15. So even those who didn't get in on time could really feel like they were still receiving something of value. We understand that the economy sucks. I have so many friends and family members who are in the dumps right now. The WHOLE idea behind the guest list and the open bar is so that these people, our friends and our family can still participate. Because even if you have a job, it sucks to party by yourself. If you are one of those people, then show your support by coming early and reap the benefits for doing so. If you aren't then pay the cheap cover and still come early enough to enjoy the free and cheap drinks. That's the real heart of the issue. We want this night to be one of those places where you feel like you receive your money's worth every time you come. Last week Parry from Eye-Spy not only paid a cover when he was on the guest list, he made a donation. Thank you for that! Whether we come to see our friends or to support a great show like Calvin Harris, no one is out to rip us off and we will see all of our friends there whether they are rich or not. That's what J/S/T stands for.
I've opened a special form where you can make suggestions for improving the night. There is only one rule. Please make recommendations for improving the quality of the time we can all have. Things like "make it open bar all night long" are just not reasonable. If for instance there is a drink special that is more suited to your taste, that would be appropriate. We will take them all into account and for those that receive a considerable amount of support we will do whatever we can to implement them. A lot will be out of our hands but being able to show that a measure has a considerable amount of support from our patrons will go a long way in convincing people who would need to be convinced. Visit: http://www.jesusrulz.com/suggestions to get started.
Thank YOU for making last night one of the best openings I have ever participated in. I hope Orlando has many more years of great entertainment at reasonable prices.
-Pauly Crush