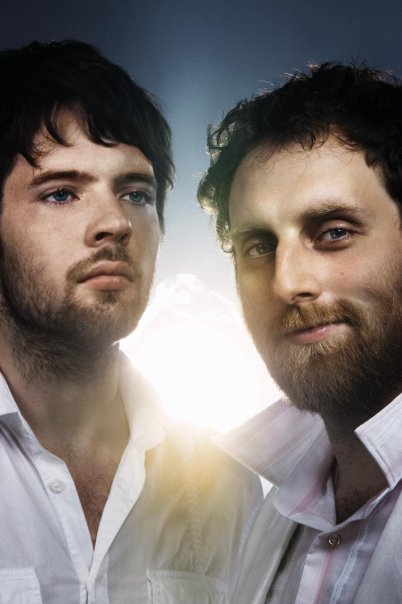 Junior Boys are coming to The Social Wednesday, October 5th. Built for fans of glistening electrosynth indie-pop (a la Chromeo), theirs is a classy and refined sound, accessible and polished and warm. The Canadian duo has hit the road hard in America this fall, after a long summer on the European festival circuit (playing more than 10), and tears through Florida this week. All this touring is in support of their newest album, It's All True, released on Domino Records back in June.
The group itself has an interesting history. As often happens, they enjoyed the bulk of their popularity right out of the gate, with their first release EP Birthday/Last Exit on KIN Records still considered a fan favorite. A track from the release even landed on Sander Klienenberg's highly acclaimed Renaissance mix CD This Is Everybody Too. That was 2003. Since then, they've released handfuls of EPs, a few full-length albums, and gone on several tours across multiple continents.
In their travels, they've graced The Social twice before, with tomorrow's stop being number three. Any band booked three times at an out of town venue the size of the Social has already defied odds, and the video below is a testament to their staying power. Be sure to come to the show early! It starts at 9 and Egyptrixx (arguably headliner material themselves) opens!
GET TICKETS @ TICKETFLY!
EVENT PAGE HERE