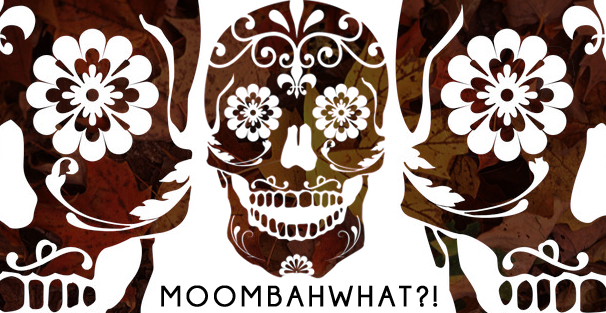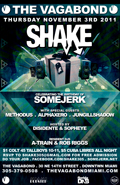 Hello party people, I hope you're all doing well. The seasons have started changing here in Miami, which really means it's not hot as fuck all the time any more. With the changing of the weather also comes my changing of age; this week I celebrate my birthday and my friends at The Vagabond / (((SHAKE))) were awesome enough to let me throw a shindig in their back patio area!
Sharing the line up with me are my drum and bass family Methodus, AlphaXero, Sopheye and Disidente. Jungillshadow will also be throwing down some jams as well. You can peep the soulful moombahton set that he recorded this past weekend at Something Wicked Comes This Way.
Live @ Revolution Live! #somethingwickedthiswaycomes by Jungillshadow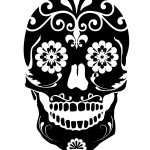 Now before I delve into the music, I'd like to provide a little bit of history for those that are not in the know. Depending on what country you're in, today is the Day of the Dead, which many people simply think of as being a Latin Halloween. The sugar skulls that represent this holiday have become the visual representation for moombahton. Today is November 1st, which is "Día de los Inocentes" meaning the day of the children. Tomorrow, which is my birthday, is ironically the "Día de los Muertos". This holiday may appear to be morbid, you know, with all the skulls and shit, but really it's a about honoring those that have passed on and appreciating being alive. Read more about the Day of the Dead here.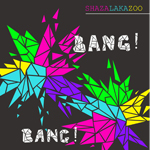 Shazalakazoo (say sha-ah-la-ka-zoo) are from Serbia and make some radical music that combines elements of balkatan and other "ethnic" sounds with the moombah rhythm we're familiar with, creating something new and fun! Their latest offering is a 6 track EP called Bang! Bang!, being released via Generation Bass.
"The band plays danceable electronic bass music spiced with the sounds originating mostly from their own region – the Balkans. Their interpretation of Balkan melodies, harmonies and rhythm patterns are often intertwined with the influences that come mostly from Latin America and Sub-Saharan Africa, creating the unique musical blend which they call the Folkstep. These guys are on the forefront of the dance floor and have shifted slowly into Moombahton territory, blending their trusted organic sound with the hard hitting slow beats of the moombah movement!"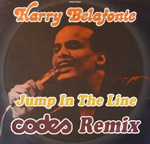 In New York lives a dude named Cody Murray that's been releasing all sorts of crazy house music for years now. Recently he's begun releasing music via Craze's Slow Roast Records imprint and the guy is blowing up. I've been pestering him on the internet to make more moombahton music and he's finally released a new edit! I dunno how much of an effect my annoying encouragements have made, but here's the tune anyways. "His sound is a little cut n' paste, a little production wizardry, and a lot of love."
Make sure you check out Codes music via his SoundCloud.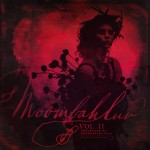 The crew at Generation Bass have been busy as shit apparently, also this week releasing Moombahluv Volume 2, stating:
"Moombahluv is not really a sub-genre BUT it can be if you so will it to be. It's for that rainy windswept day when you've been blown out or feeling down or are just in the need for some luv & a hug. This compilation is a hug from me to you

It's for loners, just like me, who dream fantastic dreams and feel that anything is possible but always with a sense of vulnerability and humility."
With edits and originals from David Heartbreak, Direct Feed, Big Makk, Le Doom and many more, you can download the whole thing for free at this link and listen to a mix of the tunes below.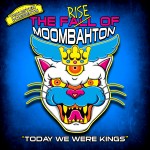 El Cuco Recordings is raising the bar for producers across the globe – every tune, whether they're from a free release or something you're buying off of Beatport, is quality from start to finish, content and audio quality wise. This free release of 19 moombahton tunes showcases this standard of quality elegantly, boasting sounds from DJ Melo, LeDoom, Sluggo, UFO!, Teen Wolf, Pickster and many more.
"Tradition and family run deep in the Moombahton scene. The seasonal Moombahton compilations started by Munchi in the Summer of 2010 kicked off a tradition. As the seasons change a different Moombahtonista curates a compilation that takes a snap shot of the scene and the producers making noise at that time. David Heartbreak followed with the Fall Of Moombahton in 2010, DJ Melo with the Winter Of Moombahton in 2010, Lightning Eyez with the Spring Of Moombahton in 2011, and Munchi with Verano Del Moombahton in the summer of 2011. Pickster from Phoenix, Arizona has taken the baton and put together the Fall compilation for 2011."
You can download the whole shabang here, and you can listen to and download individual tunes below.
Pickster presents The Rise Of Moombahton Compilation by El Cuco Recordings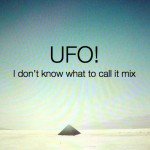 One of my favorite producer/DJ dudes at the moment is UFO! from San Francisco, who I've written extensively about before. The EP that he did with Bro Safari called "Future Primitive" – mentioned in a previous Moombahwhat?! – is a game changer and seemingly everything UFO! rubs his magic on is extraordinary.
This mix, hilariously entitled "I don't know what to call it", starts out with some moombahton and moombahcore, making it's way into dubstep and drum and bass music. In my not so humble and often obnoxious opinion, this is how DJ sets SHOULD be – sonically diverse and interesting, not the same fucking sounds over and over again for 45 minutes. All of you new to the movement take notes once you've downloaded the mix and hit up his SoundCloud for more goodies.
That's it for now! As always if you're a producer, DJ or label and want me to cover your stuff, hit me up, follow me on Twitter and send me your music via SoundCloud.