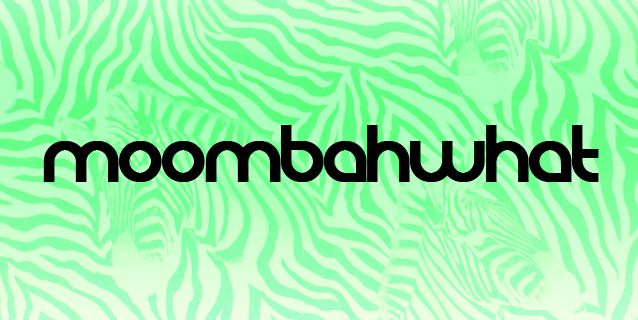 As 2011 rolls on, the hype of moombahton is multiplying at an explosive rate. The genre and its psuedo-sub-genres moombahsoul and moombahcore continue to take their own form and producers across the globe are having a go, creating some of the most fun and fresh music since house music erupted in the early 1990′s. Another factor in this moombaquation are online radio stations, such as Moomba+, that are giving DJ's and producers a chance to connect directly with their potential global audience with line ups often featuring talent spanning various continents. Moombahton is a true global music phenomenon.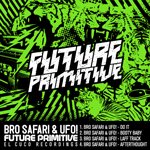 Enough kissing of moombahton's ass. You know it's dope and you know you can't get enough of it, so why not get right to the goods! As the genre is moving away from edits and mash ups and into 100% original production, El Cuco Recordings is making it's mark by releasing tunes from artists such as Pickster, Melo, Bro Safari, UFO!, Nerd Rage, Sluggo and of course the label head himself, Mendez.
The latest offering from El Cuco is from Bro Safari (Evol Intent / Ludachrist) and UFO!, two names you should recognize if you've paid attention to stateside jungle, drum and bass, electro or rave music. "Future Primitive" is a 4 track EP of the moombahcore persuasion, melding elements of moombahton, glitch and drum and bass into something new, aggressive and tropical.
Bro Safari & UFO! – Future Primitive EP – Teaser Mix by El Cuco Recordings
The distorted bassline to "Do It" is riddled with vocal snip-its and winding percussion leading to a tribal drop that explains the title of the release completely. "Booty Baby" has stuttering percussion and a booming bassline, swerving the hips of even the most uptight of haters with a strong 80′s hiphop influence. "Laff Track" is just ridiculous, it's wobble dances around minimal dance hall breaks while it's vocal samples mock the listener, straight up calling you a sucker and laughing in your face. "Afterthought" could have been called "Boom Safari" because it makes me feel like I'm on safari hunting the biggest basslines and drums and have found them amidst Shy FX "Bambataa" jungle samples. Bro Safari and UFO! have created the EP that producers will attempt to copy for the next year or so and will define moombahcore in the same way that Munchi did when he coined the name.
UFO!-"6 SHOTS BUSTED" by ufo55555
While on the subject of UFO!, the San Francisco based DJ and producer that has been pushing things in the United States since before drum and bass was born from jungle, he's just released a mix for Media Contender as well as giving a way a copy of his "Six Shots Busted" tune that's probably the hardest moombahcore tune that I've heard. You can download both here.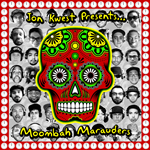 Generation Bass has been a huge player in the rise of moombahton and has evolved into a label in addition to being a blog with a great wealth of information and free music. Last week they released Moombah Maurauders – Moombahton vs Native Tongues. If you're not keen on hiphop history, the Native Tongues is a collective of various hiphop groups such as De La Soul, A Tribe Called Quest and the Jungle Brothers. Thanks to their work in the late 80′s and early 90′s, hiphop's sound was hugely influenced by jazz music and this influence lead to some forms of house, garage, jungle, drum and bass and downtempo music. With remixes from Jon Kwest, Sabo, Boyfriend and others, it's rad to hear modern takes on classic tunes.
Here are a couple of my favorites – download the whole album by going here.
De La Soul – Say No Go (Boyfriend Remix) by BOYFRIEND
A Tribe Called Quest – Luck of Lucien (Riot Earp Rmx) by RiotEarp
Jungle Brothers Tribute – Sabo & Jon Kwest by Jon Kwest
De La Soul – Saturday (Pickster & Melo Rmx) by azdjmelo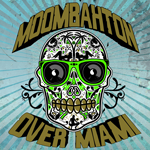 Miami is having it's own wave of moombahton revolution, as indicated by this coming Thursday's Moombahton Over Miami party taking place at the Vagabond. The Shake crew are the awesome party people behind Get Low, Miami's dopest bass music event so it's no wonder that they've wised up to this new sound. With local selectors somejerk, Never Yawn, Ashworth and Mango Troops dropping bass all night, this party will pave the way for the future of moombahton in Miami. RSVP to SHAKE305@gmail.com and get in for free!
For my last little nugget of moombahton deliciousness I present to you a tune from an artist named Quarters. I've been meaning to post about this tune in particular because it's pretty dope and I play it a lot. I really like how party oriented it is but at times, melodically, it's really dark and kind of menacing.