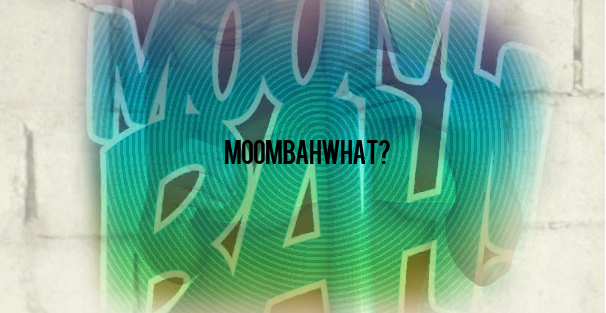 If you're reading this, then there's a good chance you're probably aware of moombahton and know the legend of it's creation. You may have already fallen in love with what many are calling the sound of summer 2011, or you may be a punk ass hater and insist that reggaeton, and thus anything produced as a result of it, is garbage. Either way, the sound is exploding globally, and is easiest described as a combination of reggaeton, Dutch house, dancehall and hiphop. Within the moombahton movement however, there are two main sub-movements called moombahsoul and moombahcore, each with their own styles, but with common producers and fans.
So far this summer, I, as somejerk, have released two mixes that focus primarily on moombahton:  Heartbeats Unlimited Mixtape Volume 3, hosted by Miami's Sopheye, and my live set from July 3rd when I opened for Feed Me, 16bit and others. I will be playing a mostly moohmbahwhatever set this coming Thursday, July 28th at Get Low in Miami, so come drink malt liquor, dance your ass off and make some bad decisions!
Heartbeats Unlimited Mixtape Volume 3 by somejerk
somejerk live at Revolution, Ft Lauderdale 7/3/11 by somejerk
Now onto your lesson this week. The first tune I'd like to discuss is called "Wombats" and it's from Bro Safari, who is Knick from Evol Intent and Ludachrist, and Nerd Rage, who is apparently from Tampa. The first drop sounds like the tune could be used in a Scion ad – commercial (er, Dutch-housey), clubby but still dirty and edgy enough perk my ears.
Bro Safari & Nerd Rage – WOMBATS! by El Cuco Recordings
As mentioned, moombahton has a couple of children, or siblings, or whatever familial related analogy makes you the most comfortable, one of them being moombahcore, which is a bit darker and heavier and less of a dutch house influence. This tune, produced by Bro Safari and Le Doom, calls upon the neurofunk era of drum and bass, with it's twisted wobble sounding like a tornado battling Noisia, Ed Rush and Optical.
Bro Safari ft LeDoom – Tempora by El Cuco Recordings
You're still here! Great. We're going to chill out for a second with another tune from Le Doom. This one is a remix of a James Blake song. I am a huge James Blake fan and get really pissed off when people remix his music because, in my fan-boy induced opinion, his music is perfect just the way it is. However mister Le Doom has managed to rework the classic CMYK, rendering it into a rum drenched, knee bending, grinding on someone's hot wife while her husband is in the bathroom sort of affair.
James Blake – Cmyk (LeDoom Remix) by LeDoom
Now before you get too relaxed, here's a couple more of the heavier tunes I've been feeling more than pretty much any other bass genre.
Terravita – Teach me how to Dougie (LeDoom Mix) by LeDoom
EatEmUp & Sluggo – OMFG by El Cuco Recordings
Nerd Rage & Sluggo – El Cuco by El Cuco Recordings
If you're paying attention then you've probably noticed that a good amount of these tunes are free releases form El Cuco Recordings, which is a label that was started by Mendez some time this year, which was prompted by Lex One of Wizard Sleeve asking his thoughts on the budding genre. "I started to research and came across the artists Heartbreak and Munchi. Those guys made some sick edits of popular dubstep tunes and create a sub genre called 'moombahcore'. Munchi's remix of Datsik's Firepower pretty much changed the game when it came out."
Datsik – Firepower (Munchi Moombahcore Rmx) by Munchi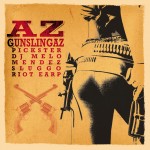 Once Mendez was bit, he spread the virus to dubstep producer Sluggo, which yielded the duo to produce the bro-step influenced "Caderas". Thanks to hella love from blogs across the globe, they founded El Cuco Recordings along with Nerd Rage.
" Our goal is to debut on Beatport as it's own genre not mixed in with Electrohouse or Electronica as it is now." With artists such as Bro Safari, UFO!, Sluggo, Nerd Rage, GENR8, Blokhe4d, Pickster, Melo, Riot and Mendez himself slated to release, (actually as soon as this coming Wednesday with the AZ Gunslingaz EP) the future for El Cuco Recordings  is unbound.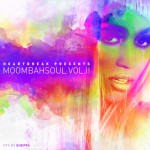 Moombahton was invented by Dave Nada, as moombahcore was created by Munchi, with moombahsoul being created by another Dave, this one David Heartbreak. He released the Moombahsoul compilation earlier this year to huge acclaim, inspiring many to upload their own "moombahsoul" tunes to SoundCloud, semi-instantly flourishing almost as quickly as moombahton had started to just a short while earlier. As you can probably figure from the name of the genre, the sound is generally more relaxed, "sensual" and chill as fuck. I am aware that I said the same thing three times, but when you download and listen to this compilation, Moombahsoul 2 which boasts production from Sonora, Heartbreak, Nadastrom, Craze, Munchi and others and was released just today – you'll know just what I mean.
Sonora & Mundaca – Love You Down by SONORA
Sonora – Amor De Selena by SONORA
Tactic – I Don't Wanna Be Right by Tactic